04-08 Pontiac Grand Prix Dual Exhaust -TruBendz- 3.0 Aluminized Steel Tube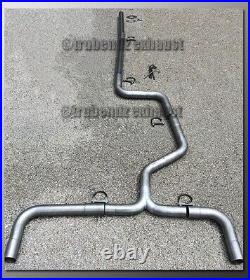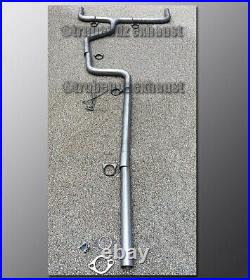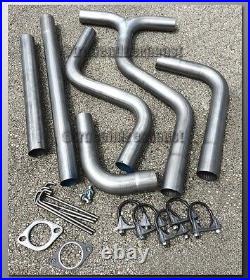 Mandrel Bends by TruBendz Technology. Get the most HP possible from your exhaust system by increasing the tube diameter size and using mandrel bent exhaust tubing. Now you can create an exhaust system with a muffler and tip you choose and use the optimum size exhaust tubing to get the most power.

Don't settle for crush bent systems which restrict airflow or high priced systems that don't allow you flexibility and design options. Instead of bringing your car to a local muffler shop and using crush bent tubing, bring your car AND our mandrel bent tubing to your local shop and finish the install with a muffler and tip you choose. Average HP gains will start from 8-15 HP (various with muffler choice). We utilize equipment ranging from mig and tig welding, to plasma, waterjet and cold saw cutting, and various types of hydraulic bending. We have hundreds of different jig settings for car and truck parts and bend tubing to match oem (factory) path specifications. HOW IT WORKS/WHAT'S INCLUDED. This system is the mandrel bent tubing portion of the catback exhaust system.

Starts AFTER the catalytic converter. Includes all hardware needed for the installation, such as: steel clamps and hangers, 3/8 inch steel flange(s), gasket(s) and hardware.

Tubing made from 16 gauge. 065 wall material and measures OD. All tube expansions and/or ball and socket connections are pre-formed by us to allow slip fit and coupled connections.

This system uses a 3.0 inch inlet and 3.0 inch outlet for tailpipes. Designed for oval body mufflers with offset/center or center/center inlet and outlet.

Tubing appearance (finish) differs between stainless and aluminized steel, in some cases the picture will show either version. Thank you for viewing our products.