1965-67 Pontiac GTO, Grand Prix, Bonneville Radio Reverberater Assembly- Working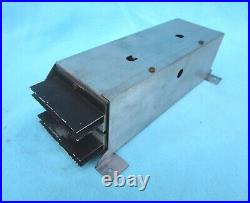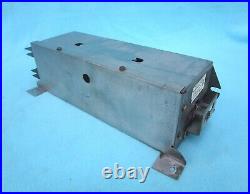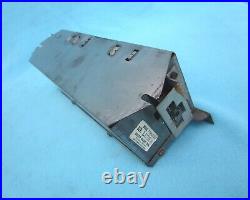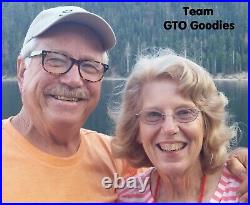 This is a vintage original 1965-67 Pontiac GTO, Lemans, Grand Prix, Bonneville, Catalina radio reverberater unit. It is in exceptional working condition and has been refurbished and serviced in our radio shop. We are including the front to rear wiring harness, radio connectors, and chrome control bezel to make installation easy.

The chrome bezel is very bright and reconditioned wiring harness is complete. This Reverb unit puts out a rich "echo chamber" type sound and provides a true sixties sound to your radio. It is seldom that you find a reconditioned working unit like this for sale. There are no Silly Chinese reproductions. Anna and I take extra care in restoring our items so they will be ready for any discriminating restoration.

GTO Goodies is widely known for offering fine restored parts at fair prices. Anna and Gary have been providing the Pontiac GTO and Muscle Car Hobby with quality items for past two decades. We want you to be happy, just like the thousands of satisfied customers we have served over the past 25 years. Our automotive restoration work can be seen on fine cars all-over the country. We work hard on our parts and are not afraid to give complete descriptions and close-up photos.

It's important to us that you know that this item is in prime condition. Vintage car parts often have complex and confusing applications. Give us a call anytime, we are always ready to help.