1973 Grand Am TILT steering column DIMMER Pontiac Grand Prix 73-75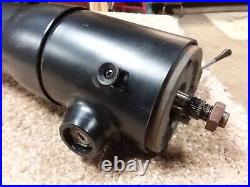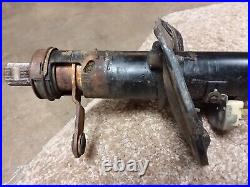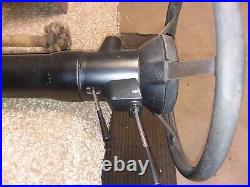 Car was parted-out as it rusted away, beyond restoration, after sitting outdoors since 1992, unfortunately. This column is tilt, with floor shift and, I believe, is the same column used in the Pontiac Grand Prix. Please research before, as I cannot guarantee that. The rarer part of this column is the introduction of the unique column dimmer switch, instead of the older foot-operated high beam/low beam switch. This switch works perfect and the plastic surround is NOT cracked.

The screw that holds it on is there and not stripped. There is no key for this as seen in pic. Will need a new key tumbler installed. Even the paint cleaned up well. I see little need to even paint this, unless your restoration demands perfect new. There is no steering wheel included. The wheel nut is there and not stripped in any way. Like I said, this car only had 40k and was the original owner, so the tilt is nice and tight and the turn signal/dimmer work perfectly. These calculators have been very high lately!

MANY other parts available from this car.