1997-2003 Grand Prix Impala 3.8L Complete Nylon Fuel Line Replacement Kit Set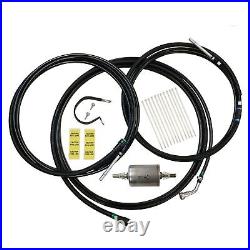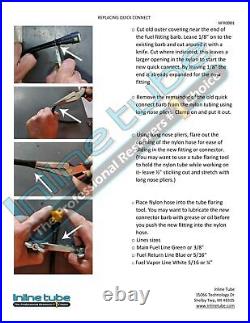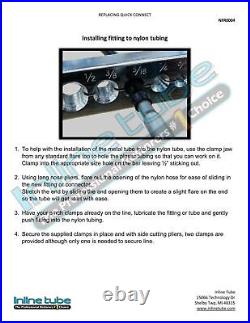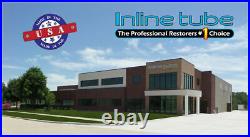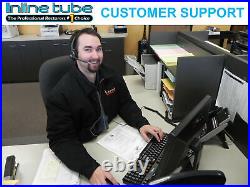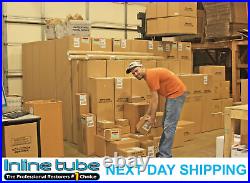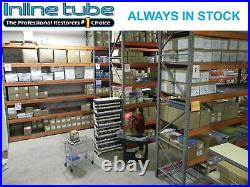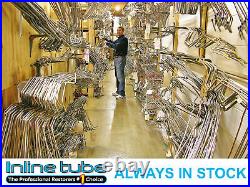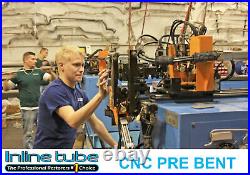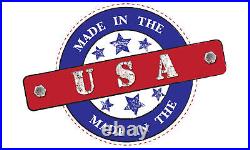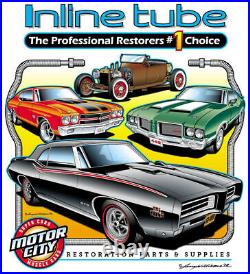 Our kit is engineered for an easy install, that does NOT require removal of the gas tank or original hard fuel line. This gives you the ability to not have to worry about dealing with the old rusty corroded fuel line. Why NYLON FUEL LINES Nylon fuel lines will not rust, rot or crack Will resist salt, dirt, mud and other earth elements Nylon kit fits right into the factory clip locations Very flexible and easy to bend with clamps to properly place the new. Inline Tube's Nylon fuel repair kit is manufactured to substitute your original rusted out factory steel line from the fuel pump quick connect to engine lines. Nylon fuel lines will not rust, rot or crack. Will resist salt, dirt, mud and other earth elements. Nylon kit fits right into the factory clip locations. Very flexible and easy to bend with clamps to properly place the new line. This kit was designed to provide the end user a hassle-free installation, which is typically done in less than 1 hour. Please see our other nylon fuel line products we manufacture for your next project! Instructions to install this kit. Disconnect the existing fuel lines at the back of the fuel tank. To disconnect the fuel lines, you need the disconnect tool (inline tube Part # TLF10). If the steel lines are rusted at the quick connects, see next page of directions on how to install new quick connects on the lines. (Instruction sheet Replacing Quick Connect). Main Fuel Line: Disconnect the main fuel line at the back of the tank and install the new green marked nylon tube with the 90 degree push connect at the fuel tank. Route the new line over the exhaust and let it suspend free. Fuel Vent Line: If you are installing the white fuel tank vent line run towards the front of the car after connecting to the canister. Push the lines up as high as possible, behind the old heat shield and wire tie into place as you work to the front. Run the line(s) past the tank to a good, clean, straight piece of tube. Cut the existing tube with a tube cutter and prep for the new brass hardline to nylon tube connector. Note: The line closest to center is the main fuel line and the next one over is the vent line. When cutting lines always (stagger the cuts so the fittings are easier to install) so they will not be on top of one another. Make sure you have the nylon tubing where you want it and cut them with side cutting pliers, knife or tubing cutter. Install the compression fitting to each nylon line and then to the existing hard metal tube. Tighten onto nylon and then onto the steel factory tube. Do Not Over Tighten Fittings.

Clean up the routing areas of lines - make sure the line is not rubbing on anything. Apply the "CAUTION FUEL LINE" sticker so that future mechanics know that this is a fuel line. WARNING: This product may expose you to chemicals which are known to the state of California to cause cancer, birth defects, or other reproductive harm. For more information visit: p65warnings.

Motorcity Muscle Car offers a variety of products for all classic cars and trucks ranging from. Countless hours and immense research has been spent to ensure that our products are 100% authentic in appearance, application and fit. Located in the heart of "Motor City" Detroit where automobiles are not just transportation, but a way of life! Our staff consists of highly trained sales personal, technical service representatives and mechanical engineers to ensure your receive the best service, the correct information and the highest quality parts on the market. Let us be the source for all of your factory correct muscle car part needs!

This means we will not accept a part used on a car, greasy, damaged, bent or without the original box. Resalable means in the same condition as you received it in. Please include pictures of the damaged product AND package in your message. Damages MUST be reported WITHIN 48 HOURS of receipt of the order.

Count and confirm all items in sealed bags BEFORE opening that bag. Shortages or other issues must be reported WITHIN 48 HOURS of receipt of the order. Motorcity Muscle Car Terms & Conditions. Without limiting the foregoing, Motorcity Muscle Car shall in no way be liable for loss of use or profit, or for other collateral, special or consequential damages. All content on Motorcity Muscle Car storefront designs and listing pages are copyrighted.

No part of this strefront or the listings contained within may be reproduced including text, pictures or layout without written permission from Motorcity Muscle Car. At Motorcity Muscle Car, it is important to us to protect the privacy of your personal information. Motorcity Muscle Car does not share or profit from any of your personal data. 2006-13 Chevrolet Impala 3.5L Flex Fuel Nylon Vapor Line Kit. 1992-93 Dodge Dakota 2Wd 4Wd Short Bed All Cabs Complete Nylon Fuel Kit. 2006-13 Chevrolet Impala Non Flex Fuel Nylon Fuel Vapor Kit. This listing is currently undergoing maintenance, we apologise for any inconvenience caused.