97-00 Pontiac Grand Prix 3.8L Bosch Upgrade Fuel Injectors Full Set Of 6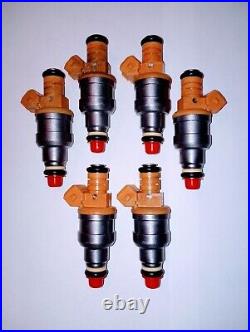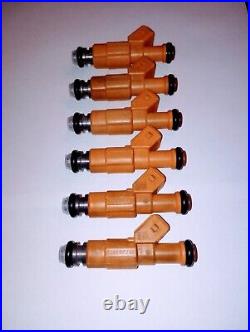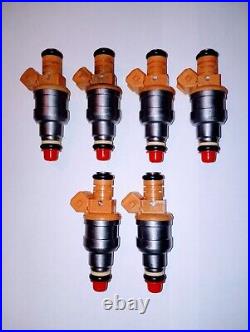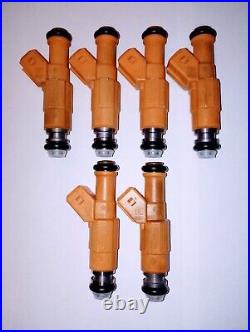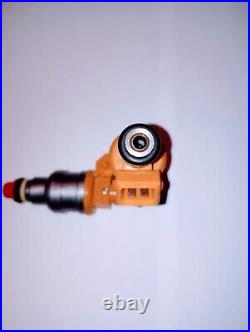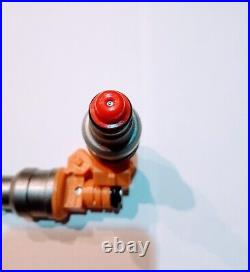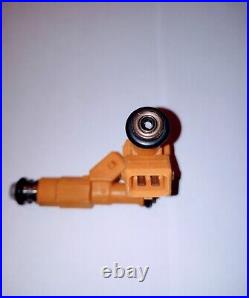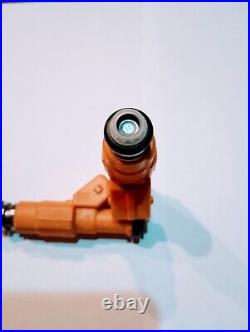 Full Set Of 6 Fuel Injectors. Replace Your Injectors To Get.

These are Bosch 4-Hole fuel injectors and not cheap knock offs!! If you see an ad offering new cheap injectors they are more than likely knock offs! These will replace the older Rochester injectors that are prone to leaking from the middle of the body body. In the pics you will see two different designs, design 2's (metal body) and design 3's (skinny all plastic body).

The listing is setup for both and if you prefer a specific design you must send us a message right after placing your order letting us know otherwise either or design will be sent out. They have the same specs, design 3's came out after design 2's. Some of the differences between the two are that design 2's have the grooves for clips if your vehicle has clips on the fuel rail and if you wish to still use them, design 3's do not have the grooves.

Design 3's have a better spray and the fuel runs cooler through them however they are shock sensitive and if dropped or hit with a tool, they may get damaged. Design 2's do not have this issue and are very durable. These are refurbished authentic Bosch injectors with all new parts! Their may be a Ford or Chrysler logo on the injector, that just simply means that those injectors were originally installed in those vehicles from the factory but they are Bosch injectors and will always have the Bosch logo as well.

Fuel injectors are interchangeable and work on 100's of different makes and models as long as they have the same connector and specs. Refurbishing process is as followed. Injectors are stripped of old parts. Injectors are soaked in a bath and washed. Injectors are then ultrasonically cleaned to break up debris that may be inside.

Injectors are then flowed and tested in the flow machine to ensure proper function and leak tested. Metal body injectors then get old paint and rust grinded off and painted with a clear coat engine enamel paint to protect from rust. Injectors are then de-filtered and re-filtered and get all new o-rings and caps. We strive to give you the best product and customer service!

If you have any questions or issues with your order please feel free to send us a message and we will get back to you as soon as possible and will be more than happy to resolve any issues you may have!