97-03 Pontiac Grand Prix 40th, Limited, Special Edition Hood Scoops, Extractors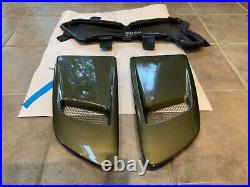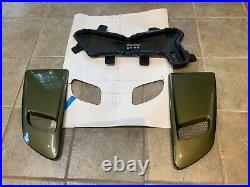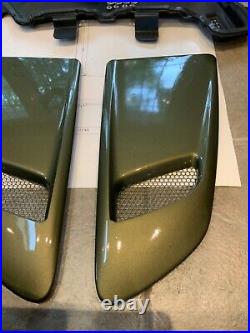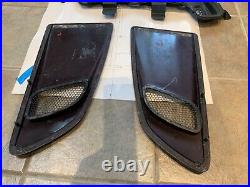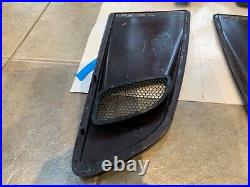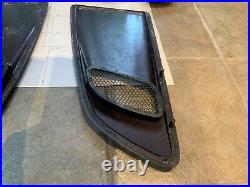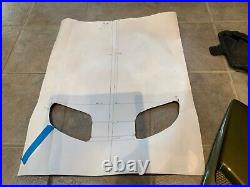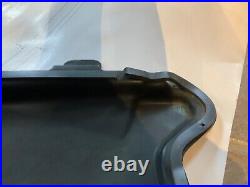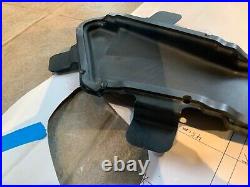 For sale I have a set of very hard to find Pontiac Grand Prix 40th Anniversary, Limited and Special Edition Hood Scoops/ Heat extractors. The scoops are in good physical condition, ie- no cracks.
Originally dark cherry metallic, now painted green. These will require fresh paint to match your hood. They will also require new double sided to adhesive tape to be installed.
The scoops have the four plastic locating/ mounting pins intact. Included is the factory drip tray that mounts underneath of the hood as well as the screws/ body nuts for the pins. The mounting tape on the drip tray is peeling a bit in a few spots. Also included is a template I made with accurate measurements from the factory hood. These scoops require a factory hood to be cut for installation.
See pictures for accurate depiction of condition of hood scoops and accessories.