Sun Visor For 1964 Pontiac Grand Prix Hardtop 2-Door Cardboard/Fiberboard State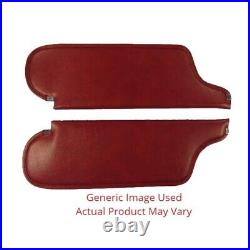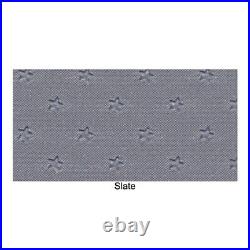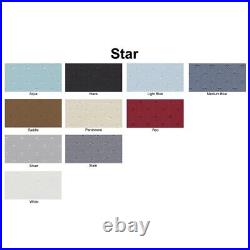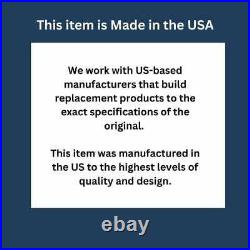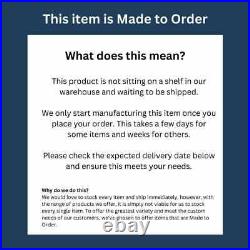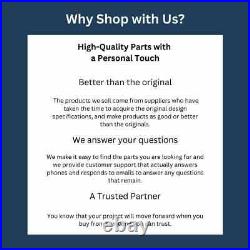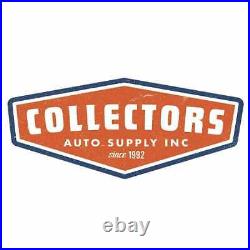 COLLECTORS AUTO SUPPLY Inc - since 1992. Window Sweeps & Felt Kits. Sun Visor for 1964 Pontiac Grand Prix 2 Door Hardtop Cardboard/Fiberboard Star State Star Vinyl 2 Piece. This item is manufactured fresh for each order, right here in the USA. Specifications Part Number: GPX-SVR-025 Number of Pieces: 2 Base Material: Cardboard/Fiberboard Surface Finish: Star Vinyl Note 2: Rods Not Included.

Hitting the open road on your classic ride is a liberating experience. But driving with a sun visor like that must be awful! A sun visor is the hinged flap above the windshield that keeps the sun out of your eyes. Old, dilapidated, dangling, or missing sun visors make the interior look dated and may prove to be a safety hazard. Install a brand new pair and enjoy comfortable drives!

Manufactured in the USA, precisely cut out of long lasting materials for a spot-on OEM appearance and fit. A range of different surface finishes available to suit your taste and go with the upholstery.

Restore the original looks of your interior without spending a fortune. Protect your eyes from the harmful UV rays from the sun and maintain a cool cabin. Available for all popular models of classic and vintage vehicles Be sure to double check the fitment section and ensure this part fits your vehicle. Offers premium replacement auto parts and the experience to get you the right parts for your vehicle.

Our group of experts has a combined knowledge of more than a half-century specializing in classic restoration components. Together, we've been making old rides new again for more than 25 years.

The customer service from Collectors Auto Supply is unparalleled, and our products are top-notch. If you've been searching for a hard-to-find replacement component, look no further.

We have countless suppliers throughout the country, which means, if the part you need is out there, we'll find it. This product is guaranteed to be free of defects in material and workmanship. Our guarantee is valid only if our product has been properly installed in the vehicle for which it was designed to fit. 1964 Pontiac Grand Prix 2 Hardtop. We're car nuts and love helping people with restoring their classics. We've been doing this for over 30 years and going strong. Finding the perfect part for your classic car can be difficult, and even frustrating. And let's be honest. What makes it worse is a general lack of customer love in the industry. That's why we're here, and that's why we're different. We're car people just like you, and we know what you need. And if we don't already know it, we're listening. So, get in touch with us if you need help finding a part or have a question.